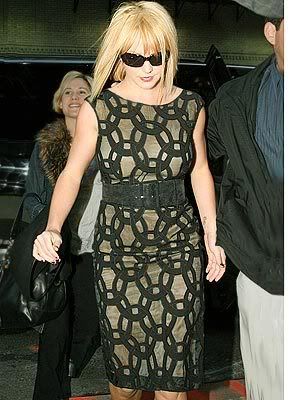 Alright!! She dumped K-Fed and got hot! Our girl is back. **Watch out ladies. This now means the sperminator is on the loose.
In less important news, Democrats EASILY garnered control of the house, and a happy email from NARAL this morning announced that 20 new pro-choice faces were added. Also, the anti-abortion ban in South Dakota was knocked down! It is a good day :)
***

My mom is currently in India on a 10-day binge of prayer. Supposedly there's a huge field filled with 12,000 people all praying at once. My mom seems to be having the time of her life and while I'm semi-religious (....ok, that's a stretch. I'm slightly religious.) I can't imagine that ever being my idea of a good time. She called me yesterday FOUR TIMES (after not calling me for the last 8 days) because she was afraid she had run out of memory cards with which to take pictures!! I was stunned -- I sent her off with 2 huge ones...that's easily 5,000 pictures! What is she taking so many pictures of? I shouldn't ask. I'm sure I'll see for myself in just a few days.